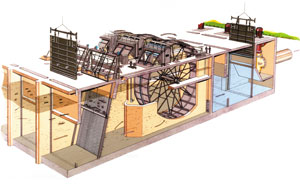 seawater intakes
For seawater intakes our hydro mechanical equipment encounters vertical intake pumps and stop logs, as well as coarse and fine screening.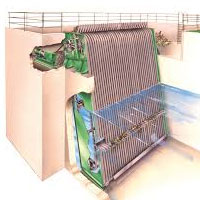 Coarse Screening
For coarse screening, our solutions encompass cable operated and back racked bar screens with scalability in size, operation and automation. Integrated trash racks and embedded solutions are also the other point of competence with our coarse screening machines.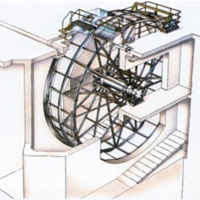 Fine Screening
In fine screening, we provide travelling band screens, drum and micro drum screens with a diversity of capacities that are compliant to different intake environments. These screening solutions are well prepared to manage the jellyfish attacks of Persian Gulf and such kind of complexities. Embedded solutions are also known as the other flexibility factor that makes our solutions compliant with any intake concrete.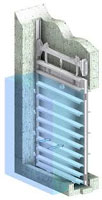 With Screen
As with screens, our stoplog solutions are compatible with versatile capacities, concrete environment, water resistance and operation demands.
Vertical intake pumps
For pumps, our high capacity vertical intake pumps can be provided with different differentiation heads and material. Our pumps can stream up to 20 m3/min from intense water intakes to secondary treatment plants.
According to material, we are capable of providing our solutions with any correspondent material that satisfy complex and intense demands for corrosion resistance and protection.